Description
Designed for those who crave a little firmer support, the Beautyrest Black Calista Extra Firm mattress lets you enjoy the deep and rejuvenating sleep you crave night after night.
This hybrid Beautyrest Black extra firm mattress combines individually pocketed coils with layers of responsive memory foam for a unique-to-you supportive sleep environment. Every curve, contour and pressure point will get the attention it deserves night after night on this Beautyrest Black Calista mattress.
Advanced Pocketed Coil Technology uses hundreds of individually wrapped coils to flex to your body's contours, giving you superior back support
Micro Diamond Memory Foam helps to move excess heat away from your body for a cooler sleep environment
SurfaceCool Plus fiber works with the Micro Diamond Memory Foam to maintain an ideal sleep temperature at the surface of your mattress
AirCool BeautyEdge Foam Encasement improves overall airflow through the mattress and gives you edge-to-edge support for a larger sleep area
Extra firm support works with the entire mattress to promote a better sleep posture and provide extra back support
Black aesthetics, handles, and detailed stitching give this mattress a luxury look


---

Quilt:
SurfaceCool Plus™ Fiber
¾" GelTouch® Foam
1" Firm Comfort Foam
Upholstery:
1" Energy Foam
½" Micro Diamond Memory Foam
Construction:
Advanced Pocketed Coil
1 ½" Energy Foam
Ventilated AirCool® BeautyEdge® Foam Encasement
Mattress Height @ 12.5″
10 Year Warranty
Adjustable Friendly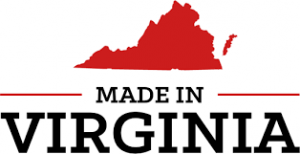 ​
The Beautyrest Black mattress merges the best in luxury and technology and is designed to meet your body's every need. This line carries all of the quality components of the Beautyrest line and also adds the one-of-a-kind Advanced Pocketed Coil. This coil unit is actually three separate strands of wire woven together to give you the ultimate personalized feel in an innerspring mattress and offers the utmost in durability.  The Beautyrest Black also uses Sleep Climate Surface Technology and Micro Diamond Infused AirCool memory foam to help dissipate heat away from your body for cool, comfortable sleep.  It's just one more step to an extraordinary mattress.
Baer's is honored to be one of the few mattress retailers in the country to carry this exclusive line of Beautyrest Black mattresses that are manufactured for our customers in Fredericksburg, Virginia.