Description
At Nectar, we believe that any person can be a morning person.
Wild, we know. But hear us out.
What if underneath all the snooze buttons and "Don't talk to me until I've had my coffee" mugs is a sunny spark, just waiting to be unleashed?
And maybe, with the perfect mattress at the perfect price, even the grumpiest among us can wake up with a little extra something-something?
Because if there's anything we've learned from eating, breathing, and well, sleeping, it's that what really matters is what sleep empowers you to do the next day. Which is why we want you to put our theory to the rest.
Take a walk on the brighter side. Sleep so deep you can't help but wake up ready to slay your day.
Let out that inner morning person. Rise and shine
Premium memory foam mattress cradles your body and keeps you cool. Made with CertiPUR-US® certified foams.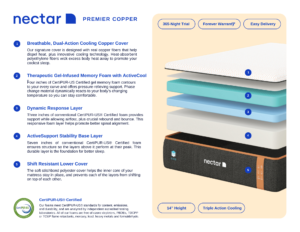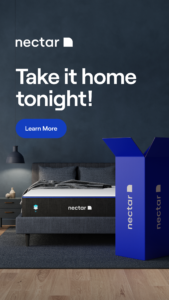 We describe our mattresses as medium-firm. Right in the middle of the firmness scale, where you get the sweetest comfort and support.